shop.global.1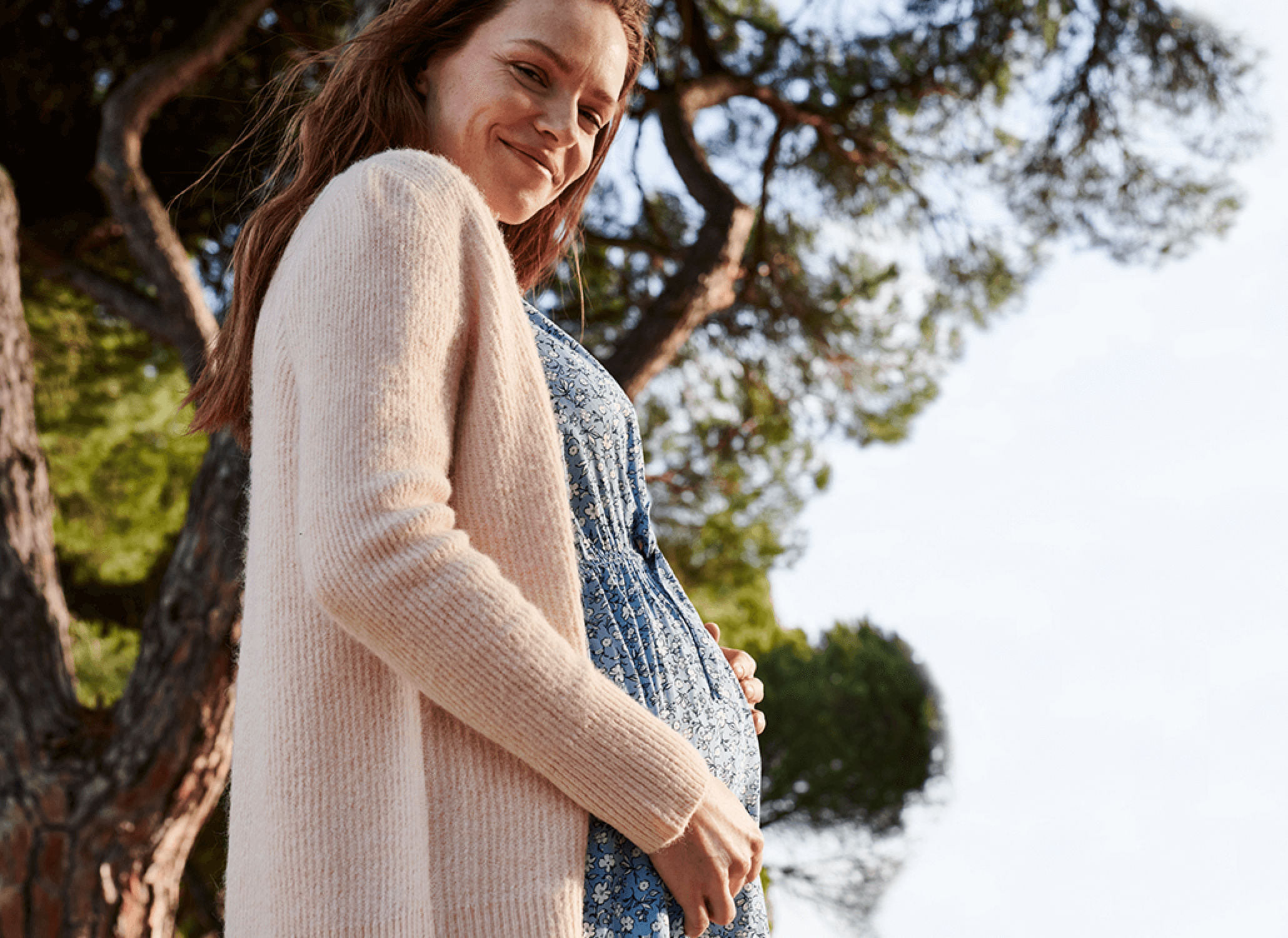 Stylish
and pregnant
Feel totally comfortable while carrying your bundle of joy
Our pregnancy guide will help you until childbirth
and beyond
Congratulations! You have a small miracle inside of you. You're probably feeling really excited yet totally overwhelmed. As this little person grows inside of you, your body will also go through some extreme changes. We will help you by providing practical and beautiful maternity looks so that you feel fully comfortable during pregnancy and afterwards. It's so easy to be stylish while pregnant, just follow our helpful tips and tricks. We hope you enjoy reading them!
You're in for some amazing
moments!
Why do you need maternity wear?
As your baby bump grows, your normal clothes won't fit properly anymore and they start to get uncomfortable. You need clothes that support you and your changing body and make you feel comfortable, while always looking your best. That's why we've created a diverse line of lovingly crafted maternity looks to suit you and your needs, supporting you from the first week of pregnancy until after the birth.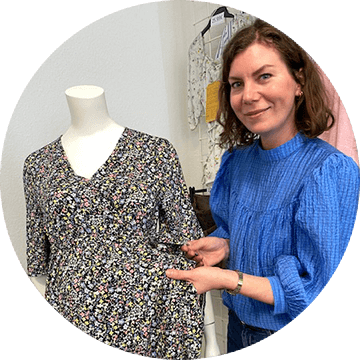 We want our maternity wear to make this special time in a woman's life truly remarkable.
What are the benefits of maternity wear?
It's functional and grows with you. Stretch panels and lacing are the perfect fit at every stage of your pregnancy.
You can stay true to your style. Maternity wear helps you – with looks that suit you – to either conceal your belly or show it off to the world.
Flowing, flexible and soft fabrics are incredibly comfortable and feel good on your the skin so that you also feel good on more challenging days.
Explore trendy maternity wear
Stylish during pregnancy
Our pregnancy guide answers the key questions about staying trendy while pregnant and everything else you need to know about pregnancy. We show you how to be stylish according to your needs in the different trimesters and during breastfeeding – from hiding your baby bump to proudly showing it off. We also introduce you to the maternity wear must-haves including useful checklists, fit guides, size tables, breastfeeding tips and much more.
Sustainable women's fashion for now and later
A beautiful world awaits the little sprog in your belly. Our sustainable fashion will help you to keep it that way. You will recognise these styles from their green labels. We have:
Certified organic cotton
Dresses which are free from harmful chemicals
Eco-test certified clothing
Sustainable styles and fits
Sustainability tip: Opt for quality rather than quantity when it comes to your pregnancy outfits. You won't wear your maternity clothes for as long, but you will wear them more often. Choose styles that match your usual look so that you can pair them with your wardrobe staples at the start of your pregnancy and after the birth.
Alina and her experience being
pregnant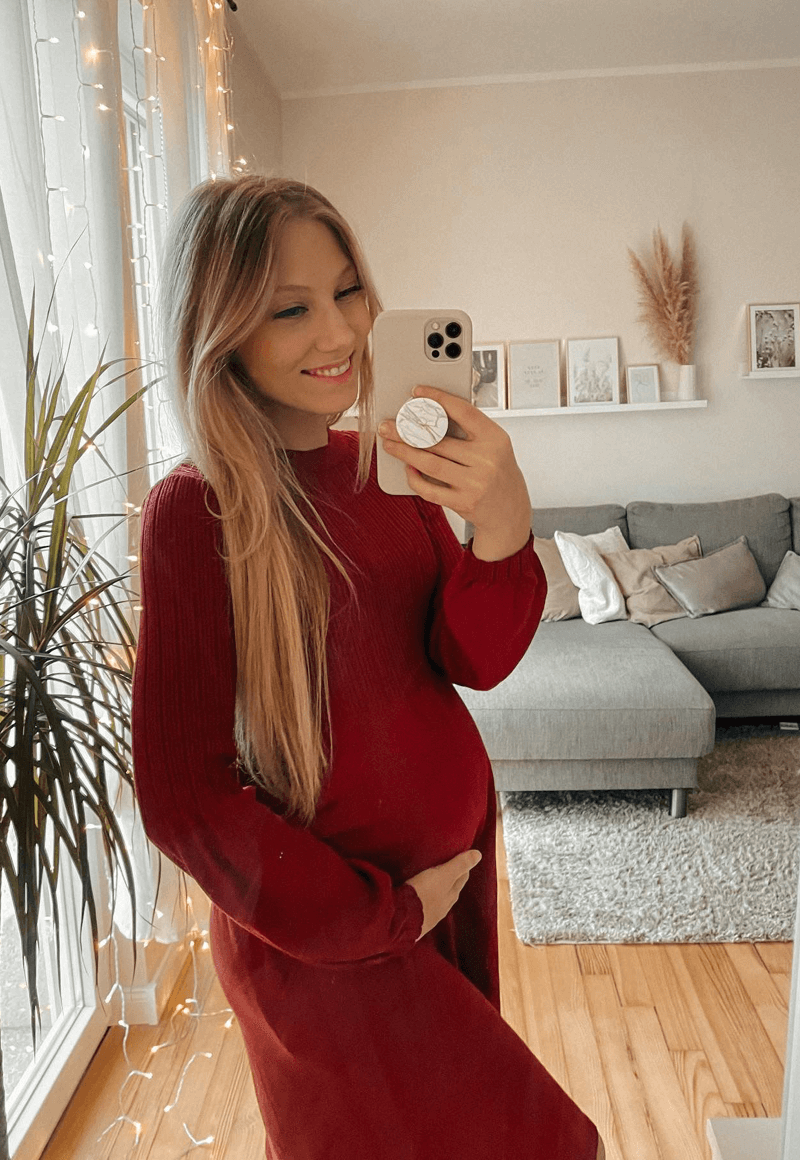 "I'm so grateful for my family and the miracle growing inside of me. I do so many things that fulfil me and make me happy. I learnt that a positive attitude helps make me happier and when Mummy is happy, so are her kids.
Above all, I am so unbelievably grateful to my body for everything it has done and continues to do every day. I consciously wear beautiful maternity wear than makes me feel so comfortable. I love myself just the way I am, even with all my flaws – because they make me who I am. We are all perfect in our own way."
For early birds:
Explore our baby guide
Like to be in the know early on? Then have a quick look at our baby guide where we have summarised the main tips and tricks for you to consider when buying baby equipment for the first time.