shop.global.1
CLOCKHOUSE - chinos - slim fit - check
Colour: light gray
W28

W30

W31

W32

W33

W34

W36

W38
product.detail.size.advisory.2
CLOCKHOUSE items have a youthful, slim fit.
product.detail.benefit.2

Free delivery on all orders
Payment by credit card and PayPal
Product description
CLOCKHOUSE chinos in lightweight summer fabric with added stretch for comfort. Detachable decorative chain with carabiner on the side of the waistband plus two side slit pockets and two back pockets.
Inside leg in size 33 approx. 72 cm
Hem width in size 33 approx. 34 cm
Please note:

We recommend that you select one size bigger than your normal size. CLOCKHOUSE items are cut in a slimmer fit and therefore come up slightly smaller.

Leg shape:

Chino, athletic fit, loose at the ankle, slightly tapered leg

Length:

full

Cut:

Slim Fit

Design:

checked

Collection:

Casual

Brand:

CLOCKHOUSE
Article number 2142911

Material
Trousers
Outer material:
Main part: 67% Polyester, 32% Viscose, 1% Elastane
Chain: 100% Metal
Care
Chain
Outer material:
Care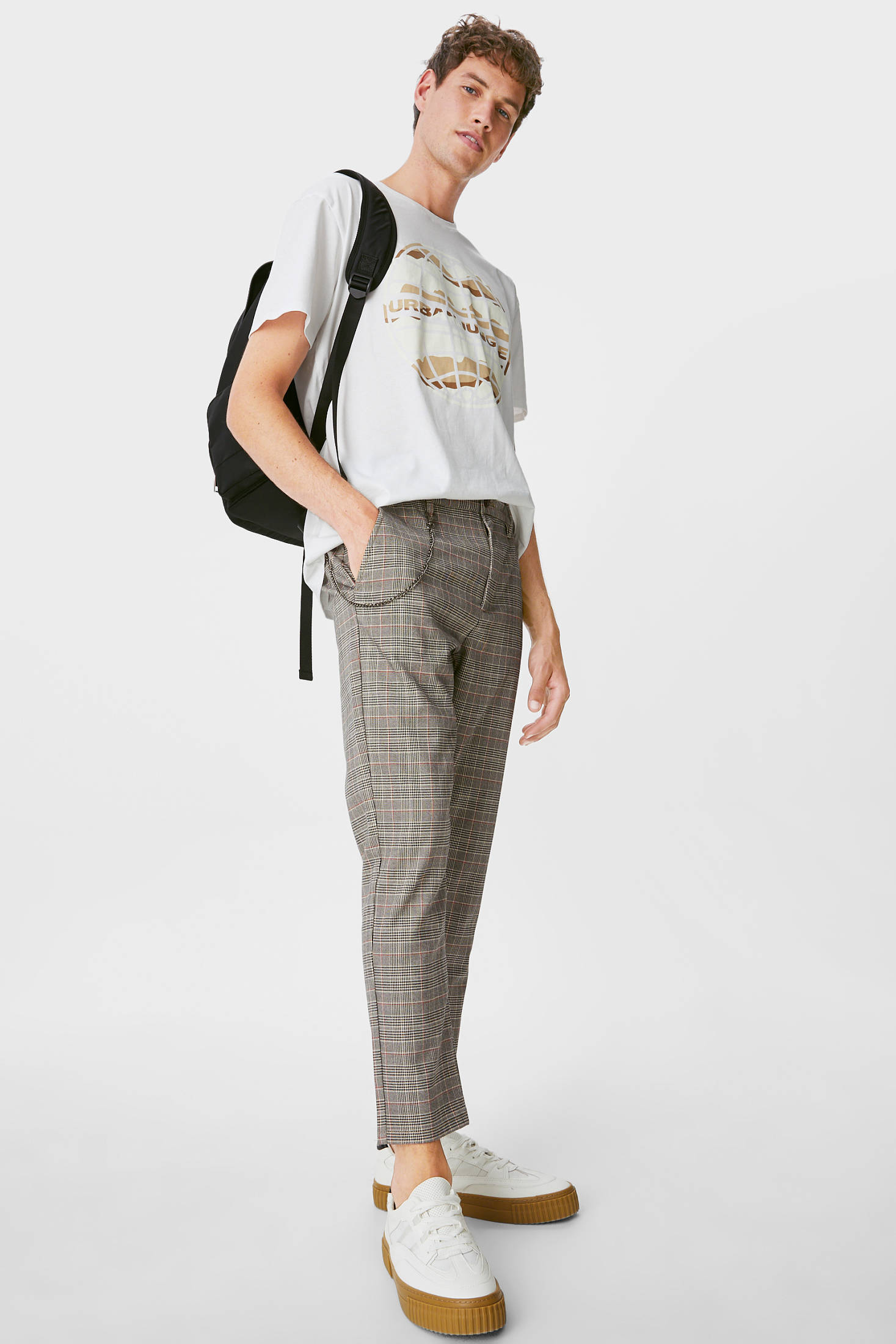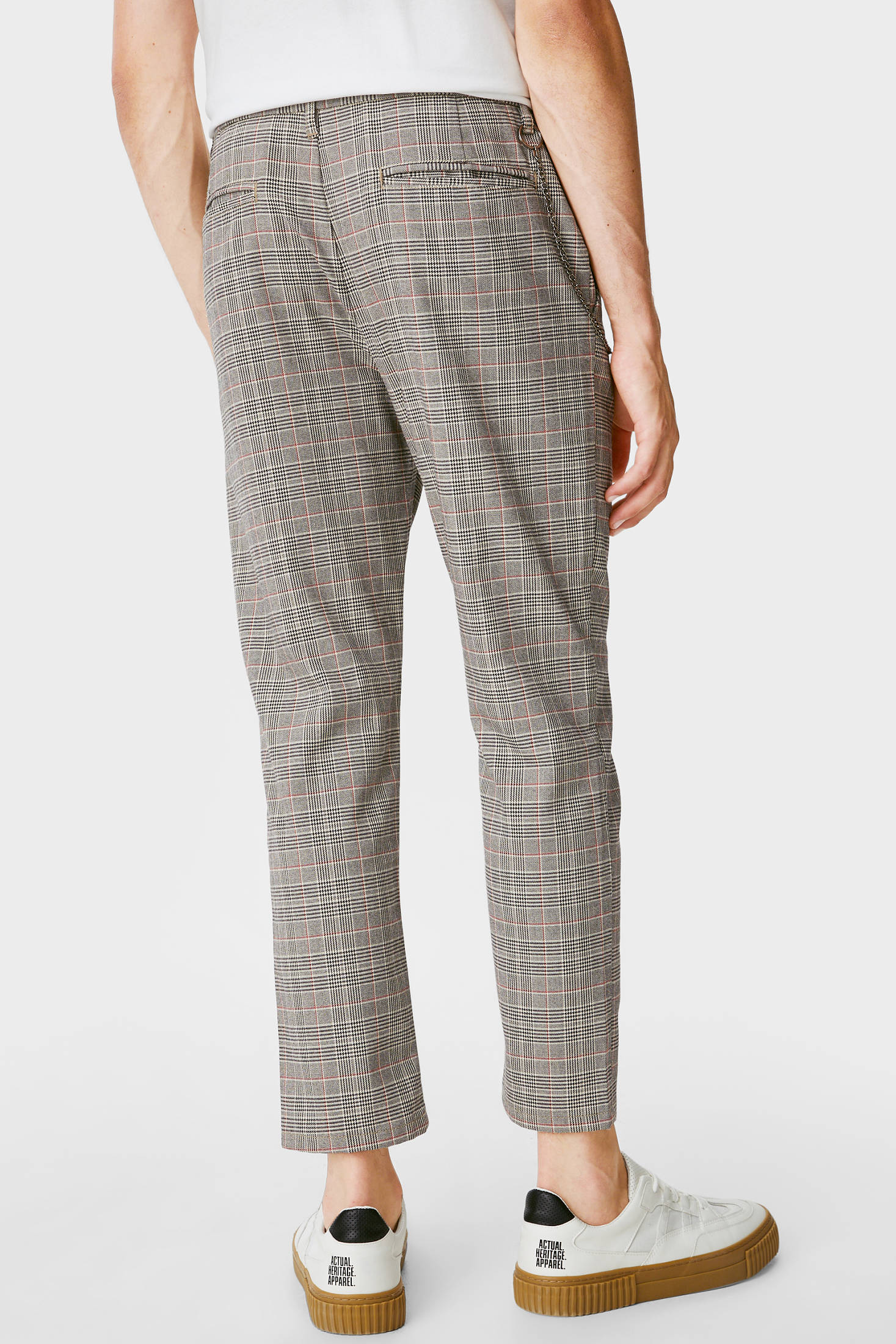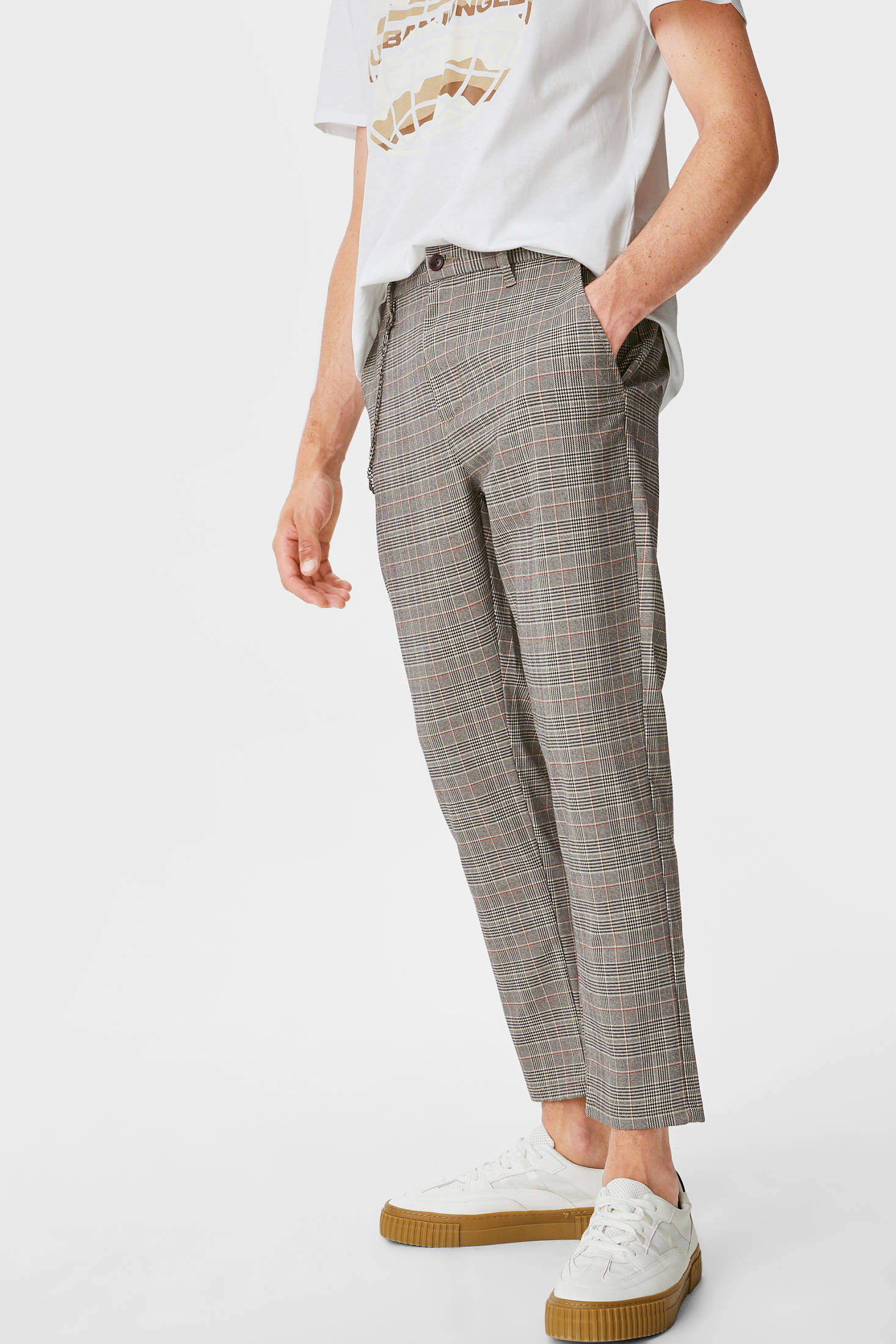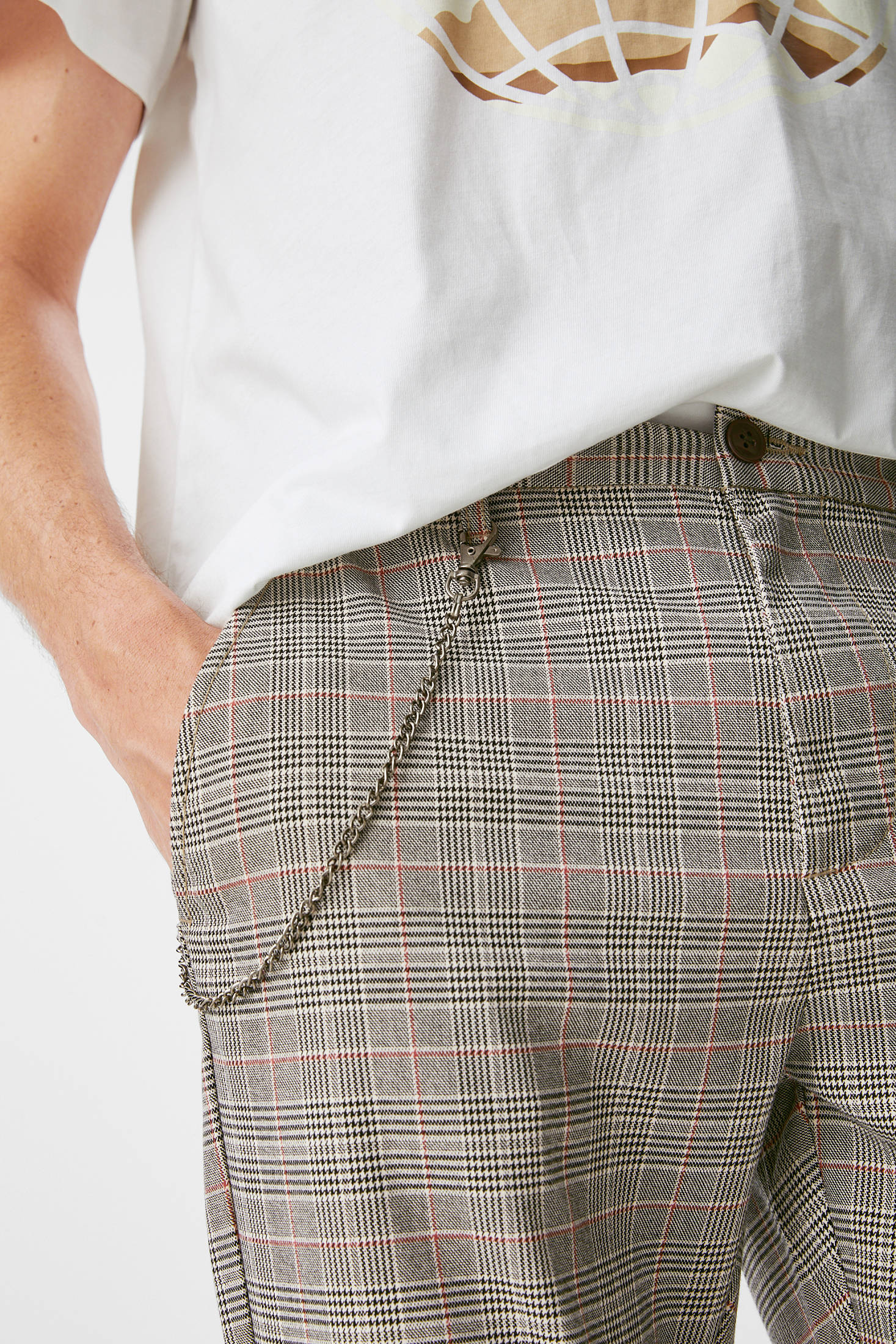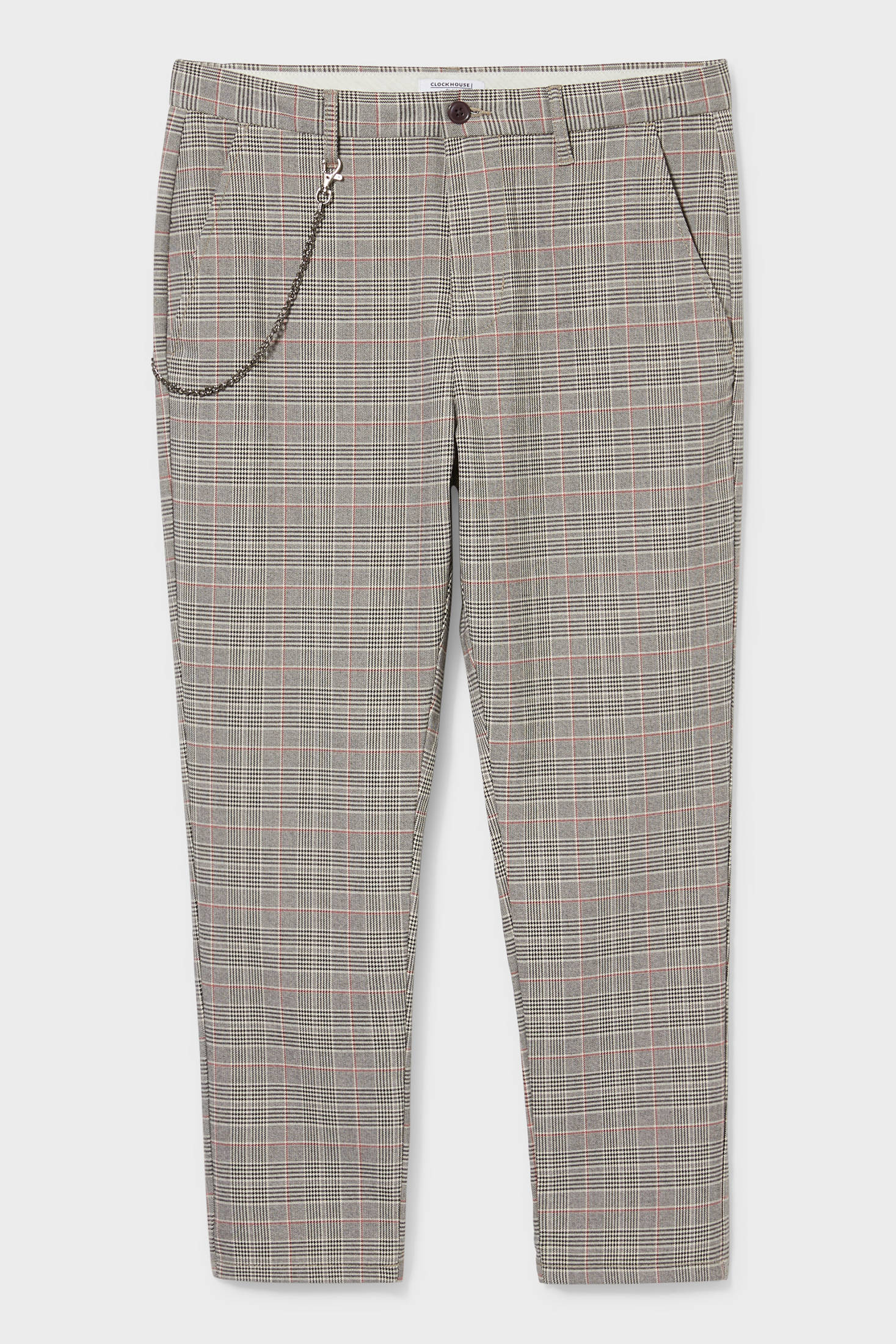 productdetail.benefit.1