shop.global.1
Jinglers - denim jacket - gender neutral
Colour: denim-blue
product.detail.size.advisory.3
We recommend selecting one size bigger.
product.detail.benefit.2

Free delivery on all orders
Payment by credit card and PayPal
Product description
She wears S, he wears M: Gender neutral denim jacket by Jinglers in firm denim with a vintage finish. Four front pockets and sleeves with 1-button cuffs. Button tab on the back of the waistband.
Back length in size M approx. 66 cm
Sleeve length in size M approx. 63 cm
Please note:

We recommend that you select one size bigger than your normal size. Archive items are cut in a slimmer fit and therefore come up slightly smaller.

Set:

2 pieces, 1 price

Collar:

turn-down collar

Sleeve length:

Long-sleeved

Sleeve type:

Drop Shoulder

Closure:

button fastener

Cut:

Regular fit, classic cut

Design:

with washing effects / garment washed

Collection:

the Archive Collection - inspired by the legendary styles of recent decades

Brand:

C&A
Article number 2152738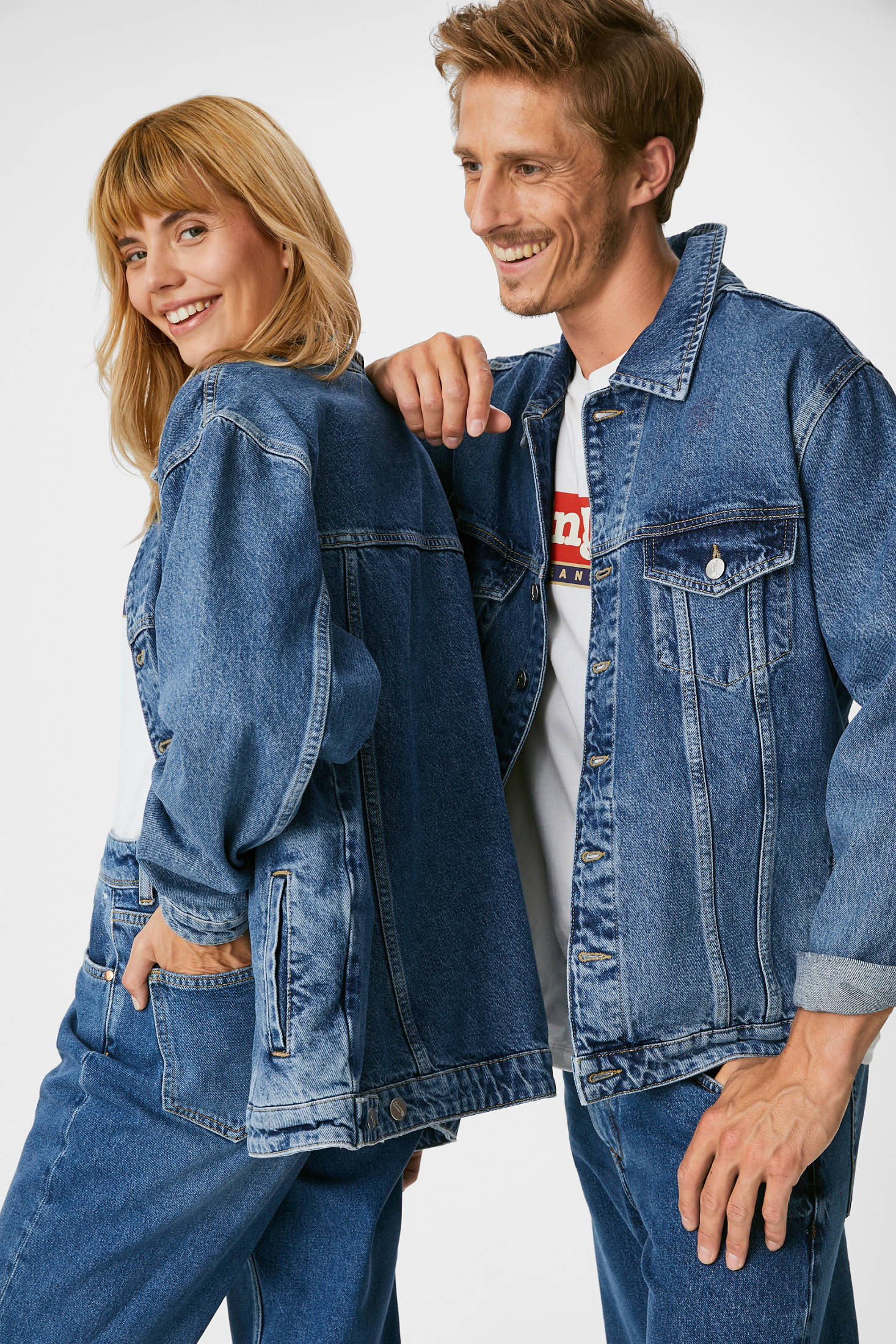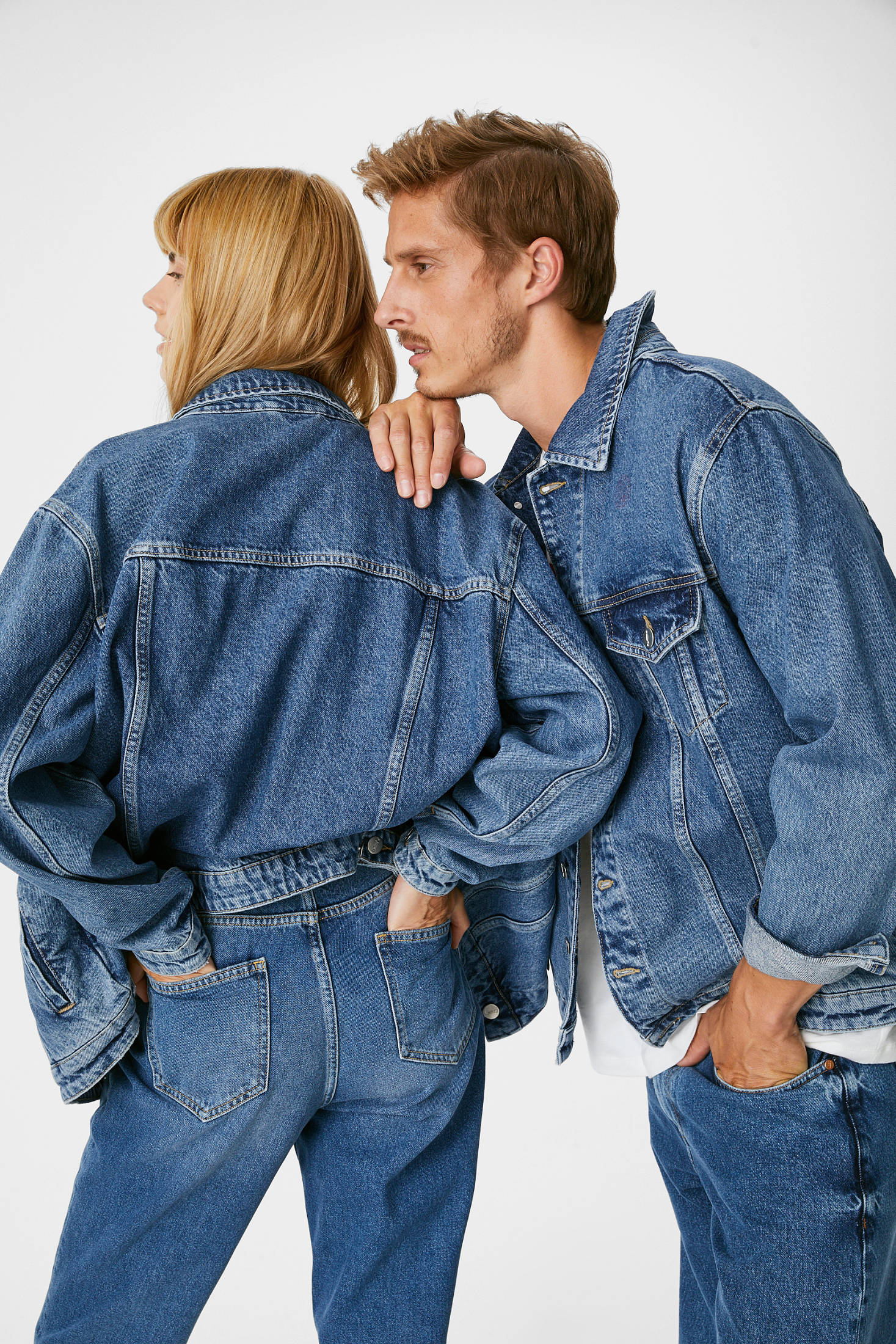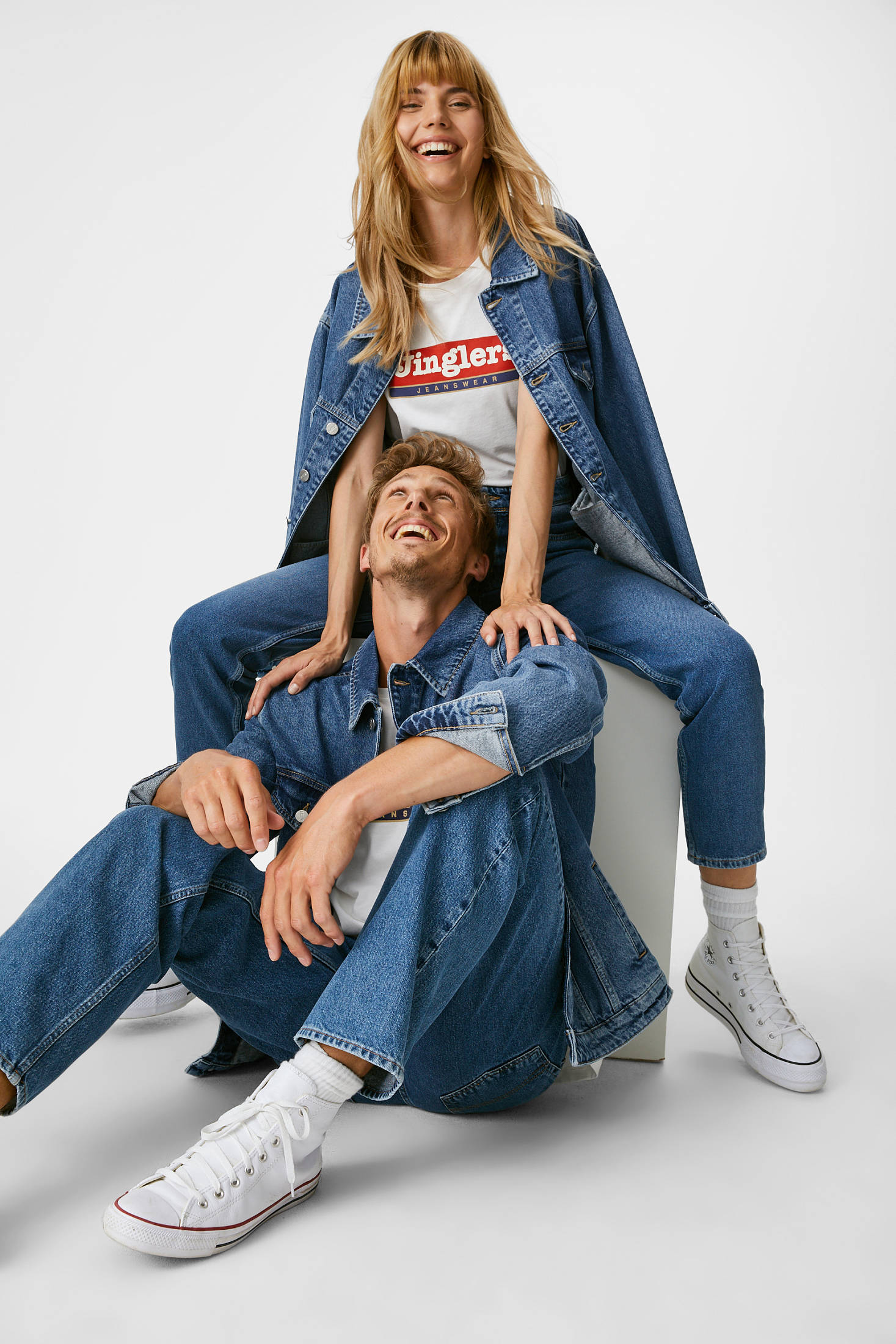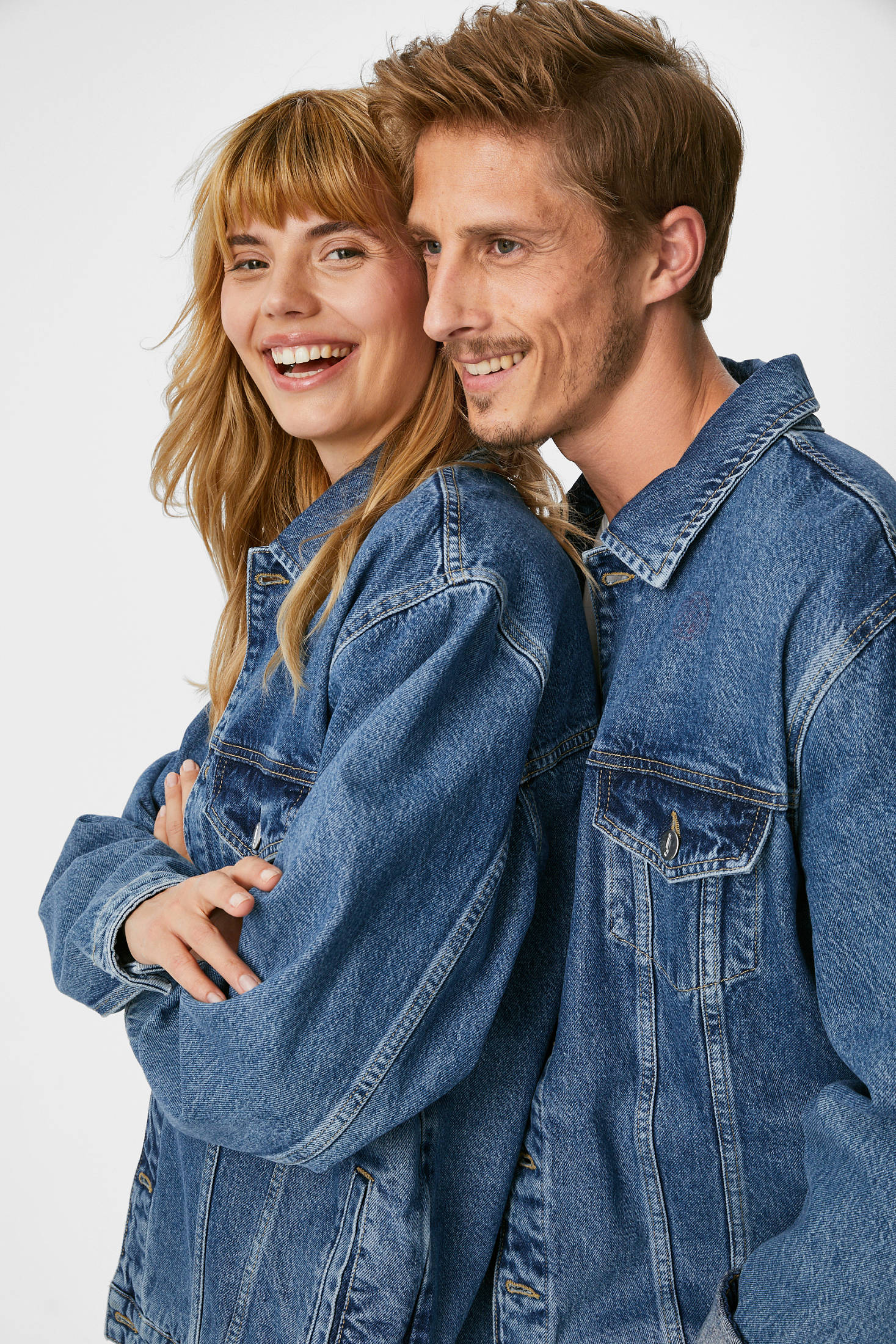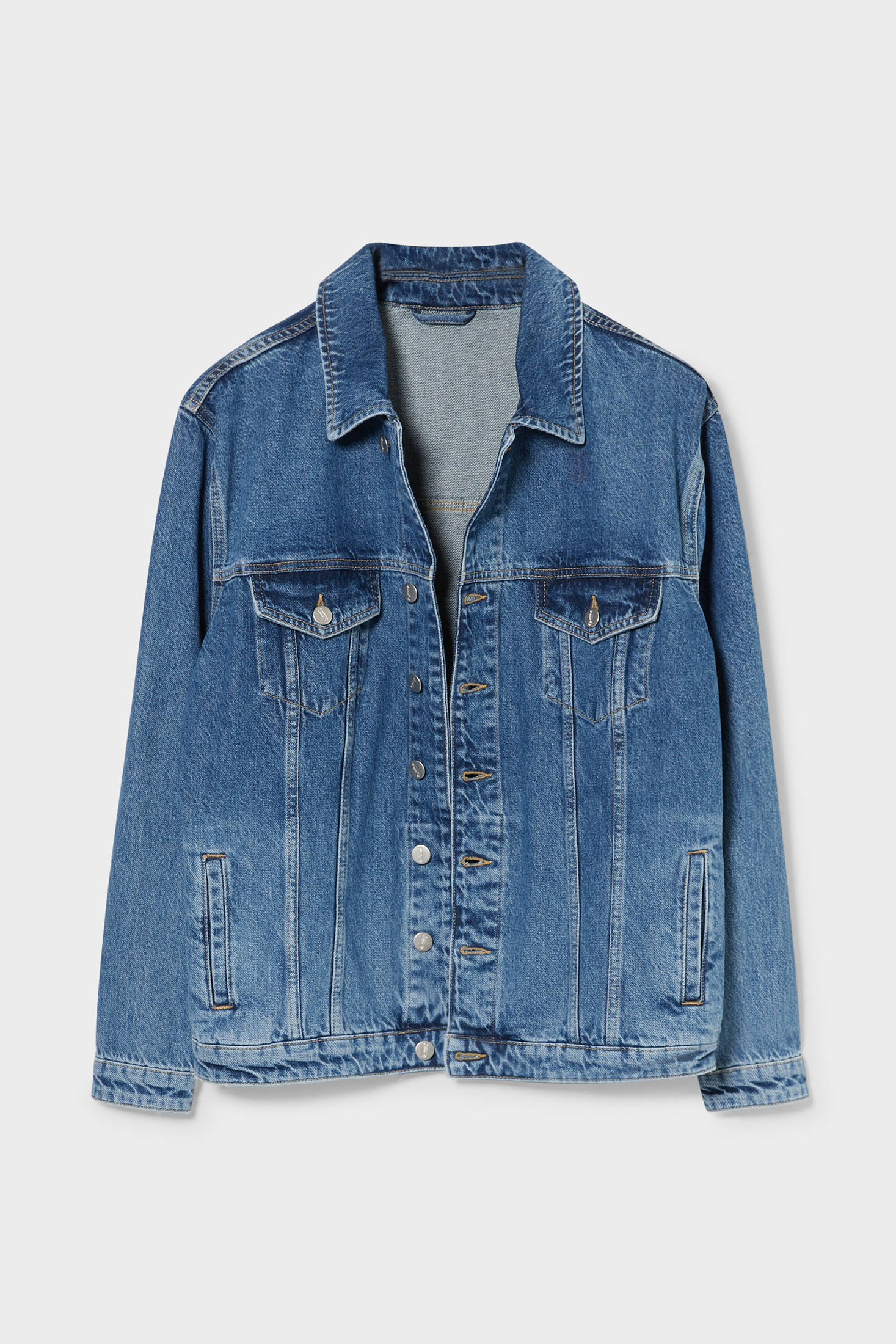 productdetail.benefit.1