shop.global.1

The perfect dress
Femininity comes in all shapes and sizes! Celebrate yours with your favourite dress!
Are you looking for a dress that flatters your figure and makes you feel great? Then check out our dress collection, which offers a variety of different fits! We have some tips to help you find the type of dress that emphasises your best features
Take them as inspiration, but don't forget – never mind our recommendations, it's up to you to choose the dress that will become your new favourite! Why? Always remember, if you feel beautiful, you'll shine from the inside out and will look amazing regardless of which type of dress you are wearing.
Find your body type here:
Xenia
You have an impressively curvy figure with a beautiful cleavage, feminine rounded hips and a slim waist.
Helen
Your hips, waist and slightly broader shoulders create a perfect as well as a straight line.
Olivia
You are at your most curvaceous at the middle of your body. Graceful arms and slim legs perfect your feminine silhouette.
Anna
One of the best features of your sensual, pear-shaped figure are your full, feminine hips.
Valerie
You have a full bust, and your shoulders are wider than your well-defined waist; your slim legs add an air of elegance.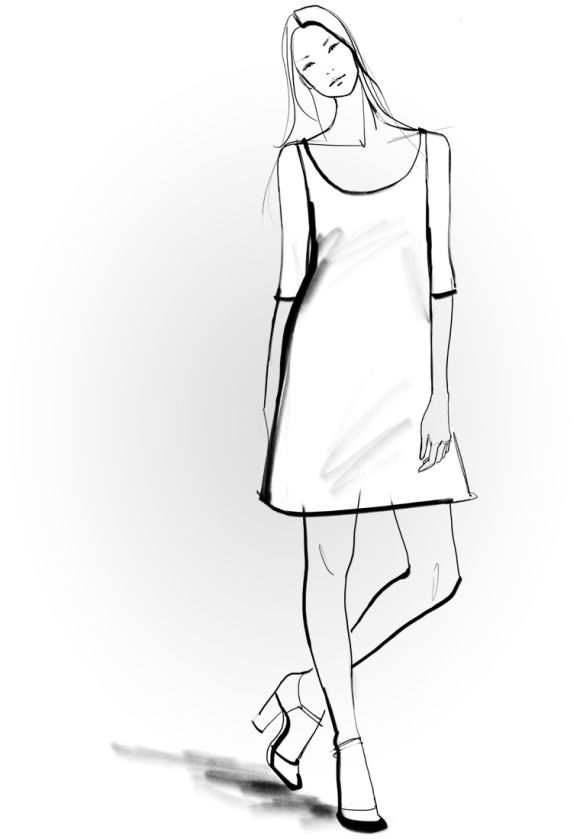 A-line dresses
Flowing, loose and comfortable to wear
Flared at the bottom and available in different lengths, an A-line dress flatters all body types. Do you have feminine hips or maybe the opposite, a rather androgynous body shape? Perfect! These airy dresses gently caress your feminine curves and can also make you look more curvaceous than you actually are.
They particularly suit the following body types: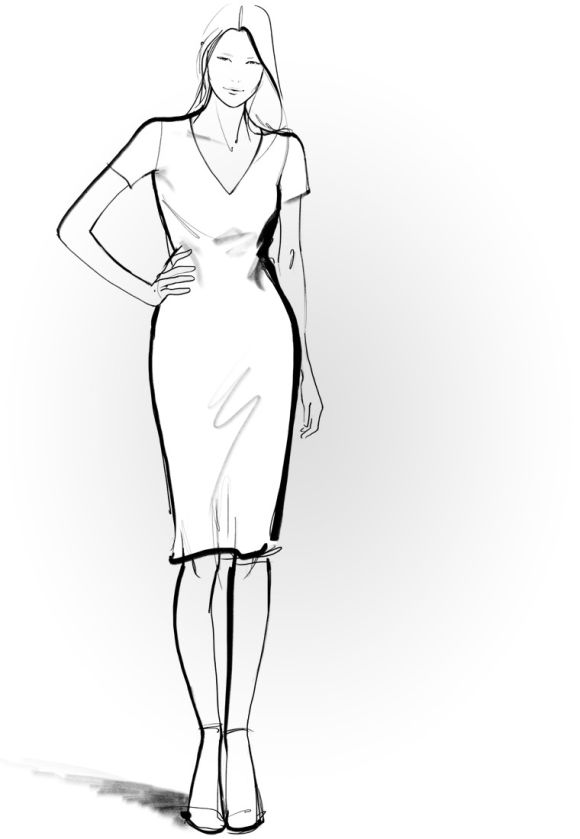 Bodycon dresses
Hug and celebrate your curves
Definitely a type of dress that shows off your curves to perfection. Ideal for women with an hourglass figure – meaning a voluptuous cleavage, rounded feminine hips and a slim waist.
They particularly suit the following body types: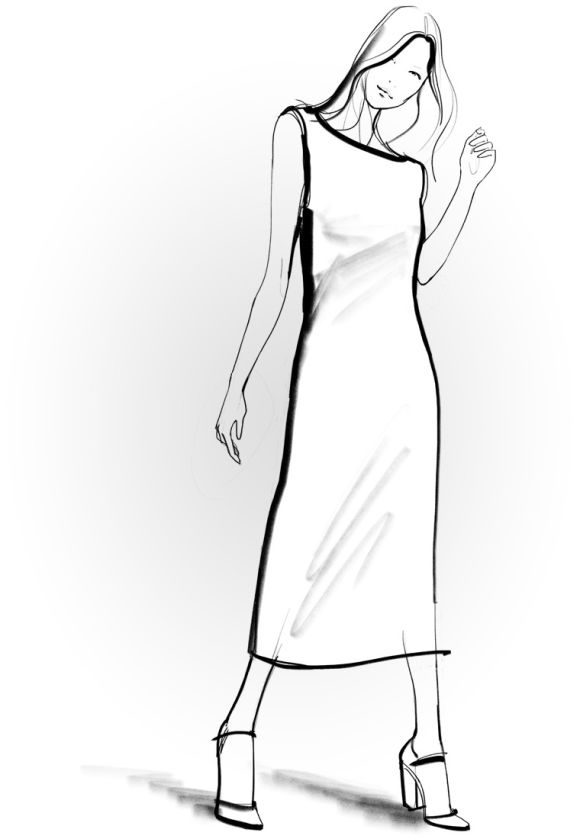 Column dresses
A figure-hugging cut for slim figures
This style especially flatters very slim women, regardless of whether they are tall or quite short. A bonus: The design creates an illusion of height and makes you look taller.
They particularly suit the following body types: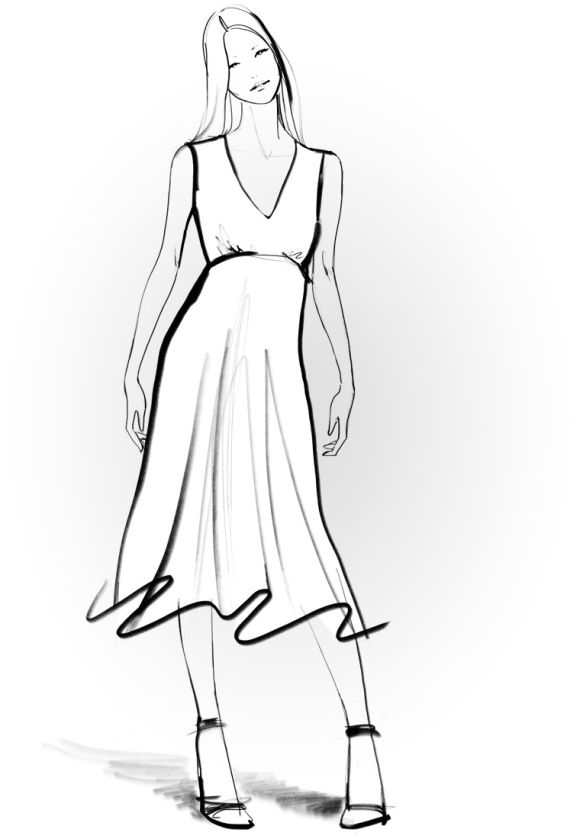 Empire waist dresses
A dress with an undercut bust makes you look taller
This fit is the perfect choice for women with a pear-shaped figure, rounded hips or a wider waist. An empire waist dress gently caresses your figure and accentuates your cleavage.
They particularly suit the following body types: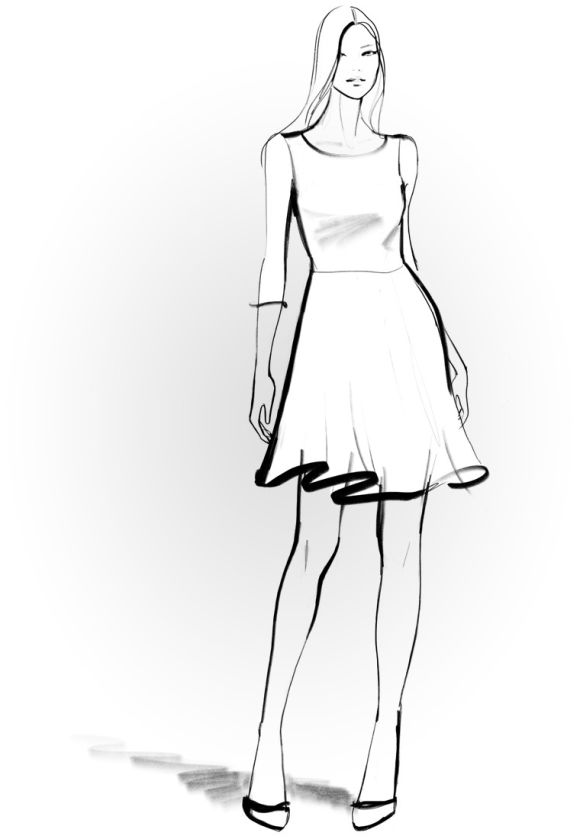 Fit & flare dresses
A flared dress that flatters your body thanks to a fitted bodice and flared skirt
This popular fit flatters a wide range of different figures. It creates an hourglass figure and accentuates your slim waist. Your waist is your problem area? A problem that's not a problem at all! A fit & flare dress will create a well-defined waist where there isn't one - it's almost magic.
They particularly suit the following body types: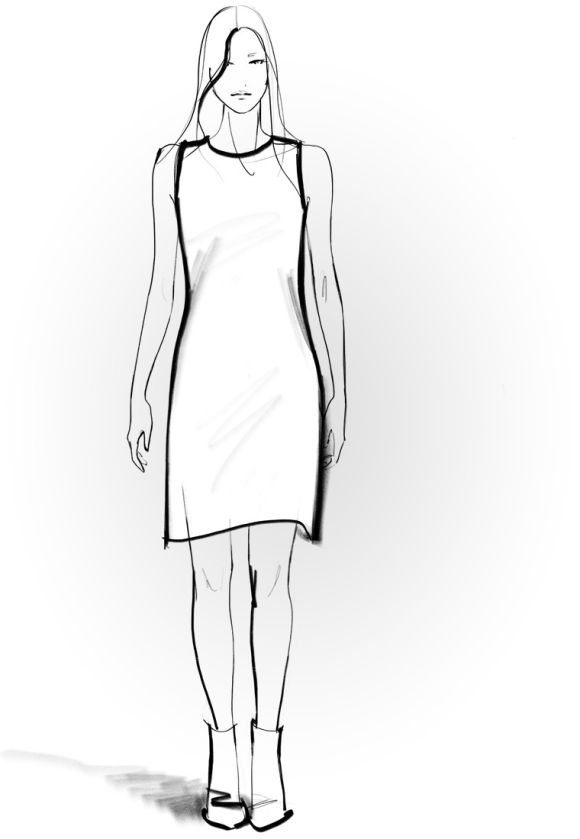 Shift dresses
A beautiful cut that allows you to move freely
Regardless of your body type, a shift dress will always emphasise your best features. The loose fit is comfortable and also hides problem areas as it dies not hug the figure. Look forward to owning a timeless classic that accentuates your feminine curves yet is also comfortable and loose-fitting.
They particularly suit the following body types: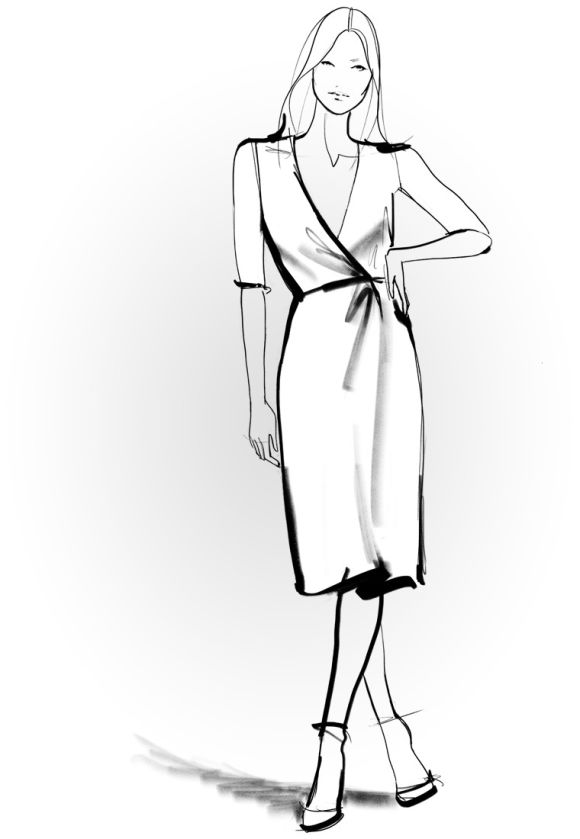 Wrap dresses
A figure-hugging top in combination with a floaty skirt creates a gorgeous cleavage
This cut suits most body types and makes curvaceous women look simply beautiful. A wrap dress accentuates your cleavage and makes your waist look slimmer. Another bonus: It flatters your tummy.
They particularly suit the following body types: