shop.global.1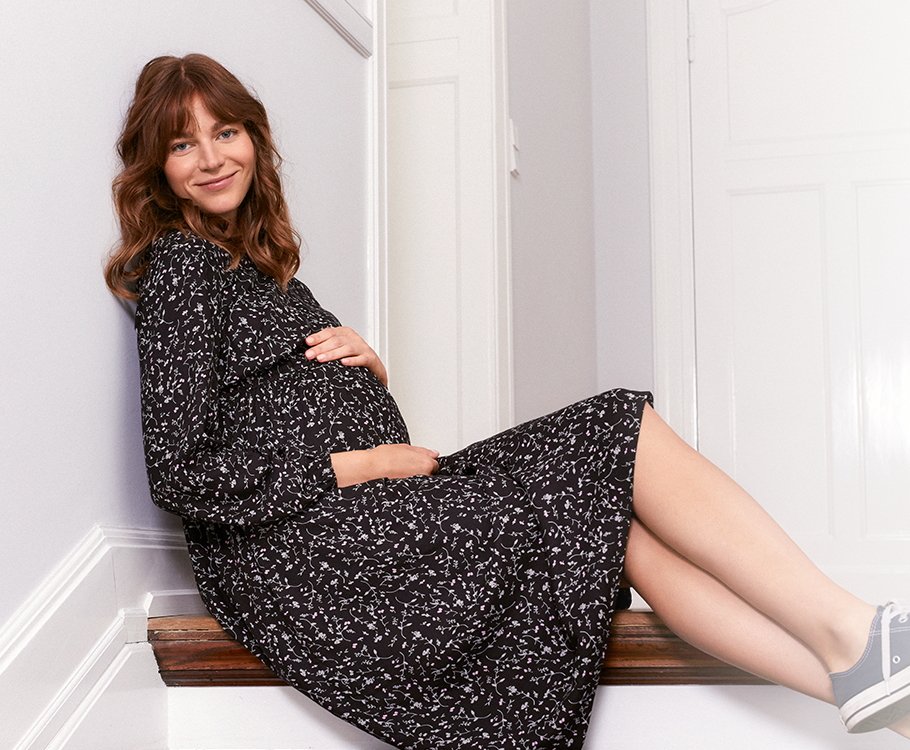 The
second trimester
Fashion and more for your pregnancy
Rounding off your look: The baby keeps growing and growing and growing
Many mothers-to-be find the second trimester to be the nicest of all. Pride and anticipation is growing as much as your baby bump. Your body has adjusted to pregnancy and the symptoms of early pregnancy have subsided. Symptoms that you might begin to notice now include headaches, forgetfulness, and some early stretch marks.
In the second trimester, your little one starts to swallow, perceive sounds and move their muscles. Some mothers can already feel their baby moving for the first time around week 20. Even the heartbeat can be heard with a stethoscope and the sex of your child can now be determined in an ultrasound. At the end of the second trimester, the foetus opens their eyes and develops the first sleeping and waking routines.
With all these changes, it's not surprising that your tummy and your breasts get significantly bigger in the 2nd trimester. Your normal clothes are probably starting to feel uncomfortable. This is all so new for you. Now it is especially important that you continue to feel good in yourself: Wear clothes that make you feel happy and comfortable. Find your perfect look to feel great during the second trimester with our pregnancy fashion tips.
Practical styling tips for your
baby bump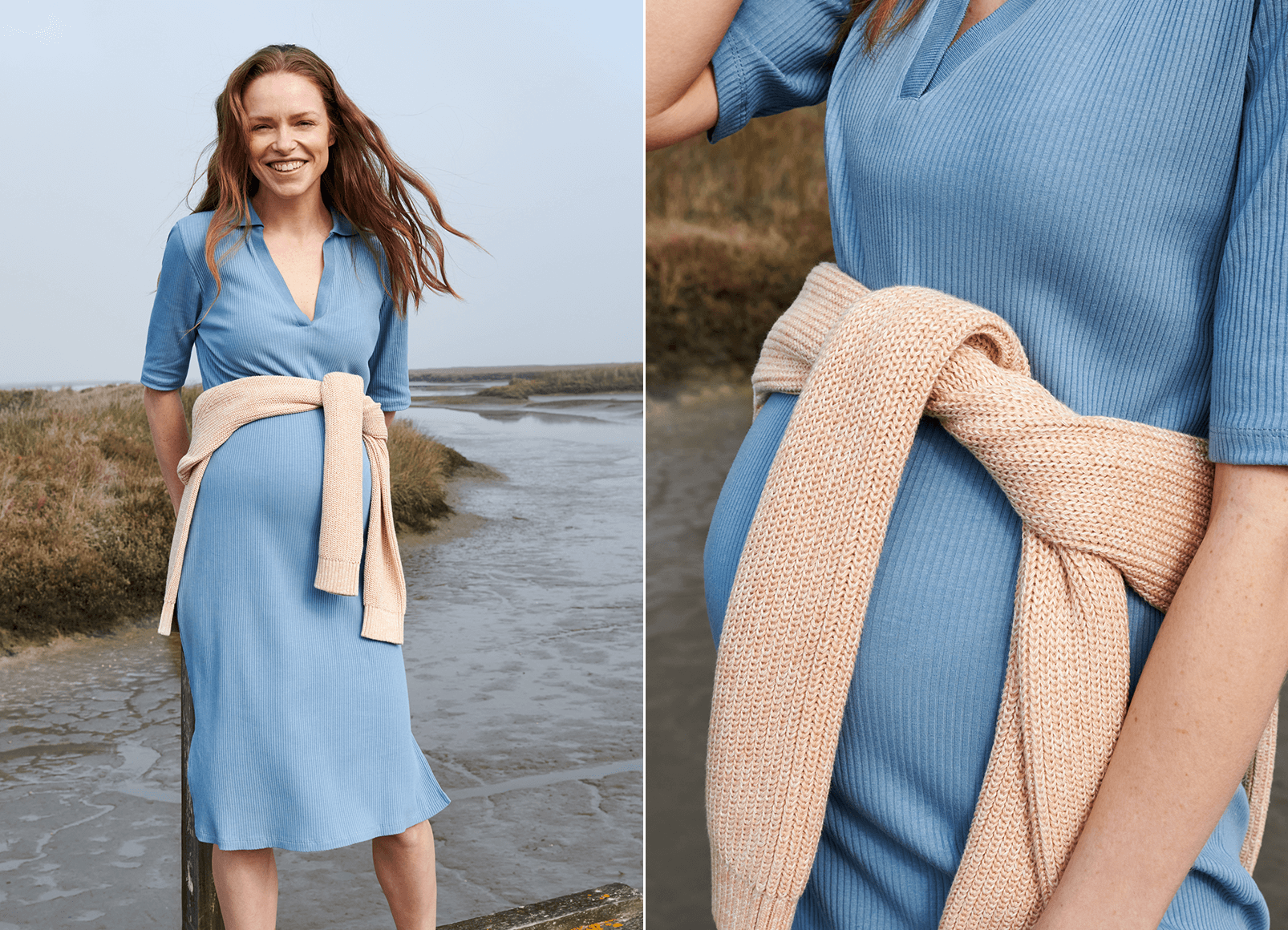 At the start of the second trimester, your foetus is as small as a kiwi. By now, your belly is clearly visible because your little passenger has made themselves really comfortable. But that doesn't mean you can't have stylish and modern clothes. On the contrary: With the right styling tricks, a baby bump can even look beautiful and eye-catching. We'll show you how to do it.
Stylish and pregnant: What you need to know
Suitable cuts
You're pregnant – and everybody should be able to see that. A band adds a visual detail above your tummy, so your curves are emphasised. Why not try wearing a pretty blouse with a belt or cuffs above your tummy?
Comfort is the most important thing
Your maternity wear should be lightweight and feel pleasant on your skin. It should not be restrictive or itchy in any way.
Less is more
You don't need a complete wardrobe overhaul. It's enough to just buy a few items for your pregnancy. You can continue to wear a lot of your old clothes. Therefore, invest first and foremost in a basic wardrobe which includes the staples. Our Pregnancy Must-haves Checklist. will help you to do just that.
Modehelfer Belly Band
Belly Band to the rescue You can continue to wear your favourite outfits during the first few months of pregnancy. A belly band will help you to do just that. It supports your baby bump and elongates your tops by closing the gap between your top and your trousers. But be careful. Depending on the material and cut, your top could permanently stretch if you wear it during pregnancy.
Styling tip: Combine wide tops with narrow trousers and vice versa. This look always works. You and your baby bump will look simply breath-taking.
Explore our maternity wear
How do I find the right size when pregnant?
It's totally normal for your body to change during pregnancy – mums-to-be have curves. To find the right maternity wear for you, simply use your regular clothing as a guide. Our maternity wear is fabricated to accommodate your new belly. You only need to go one size up if you have put on a lot of weight elsewhere on your body.
Go-to piece: Maternity jacket
A versatile maternity jacket will protect you from the elements and stand by you for nine exhilarating months and even longer. Practical details like the two-way zip or adjustable waistband offer plenty of space for a growing belly. Our maternity jacket can still be used after the birth of your child. It includes a baby panel so it can be converted into a babywearing jacket in no time. Like this your baby will be well supported.
With a practical babywearing panel
Use your maternity jacket even after giving birth – thanks to a practical babywearing Important: the removable panel is used to protect the baby and not for babywearing.
Explore maternity jackets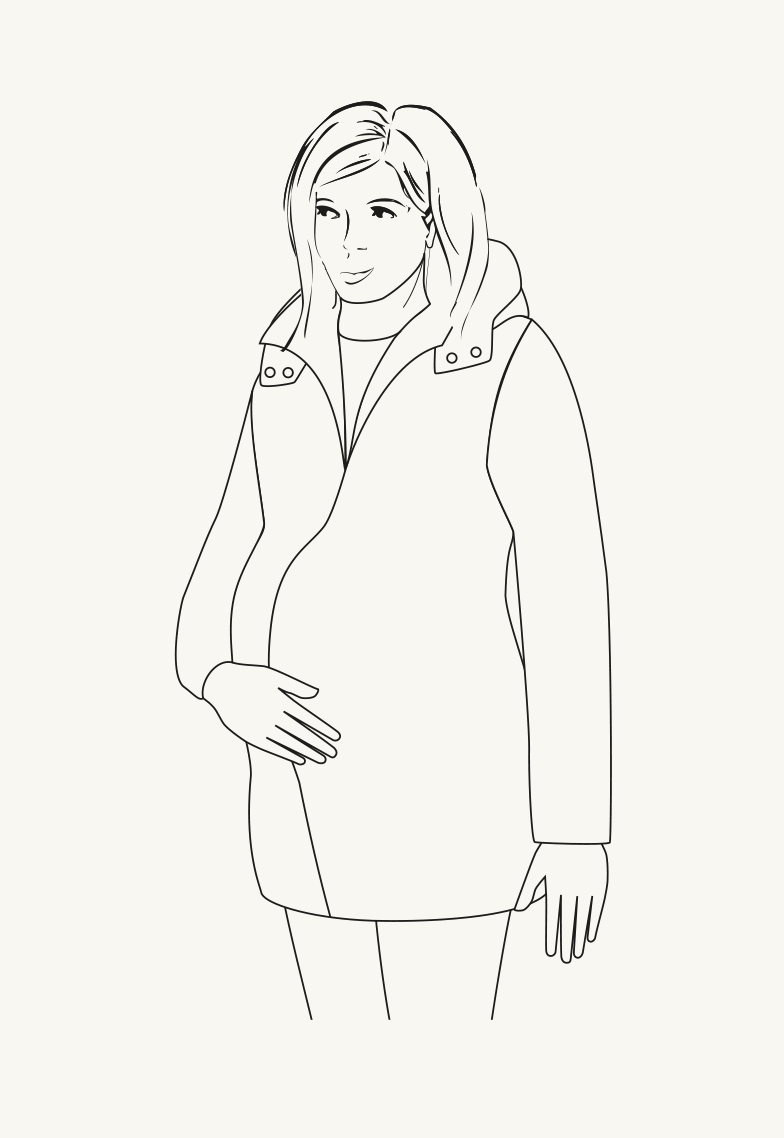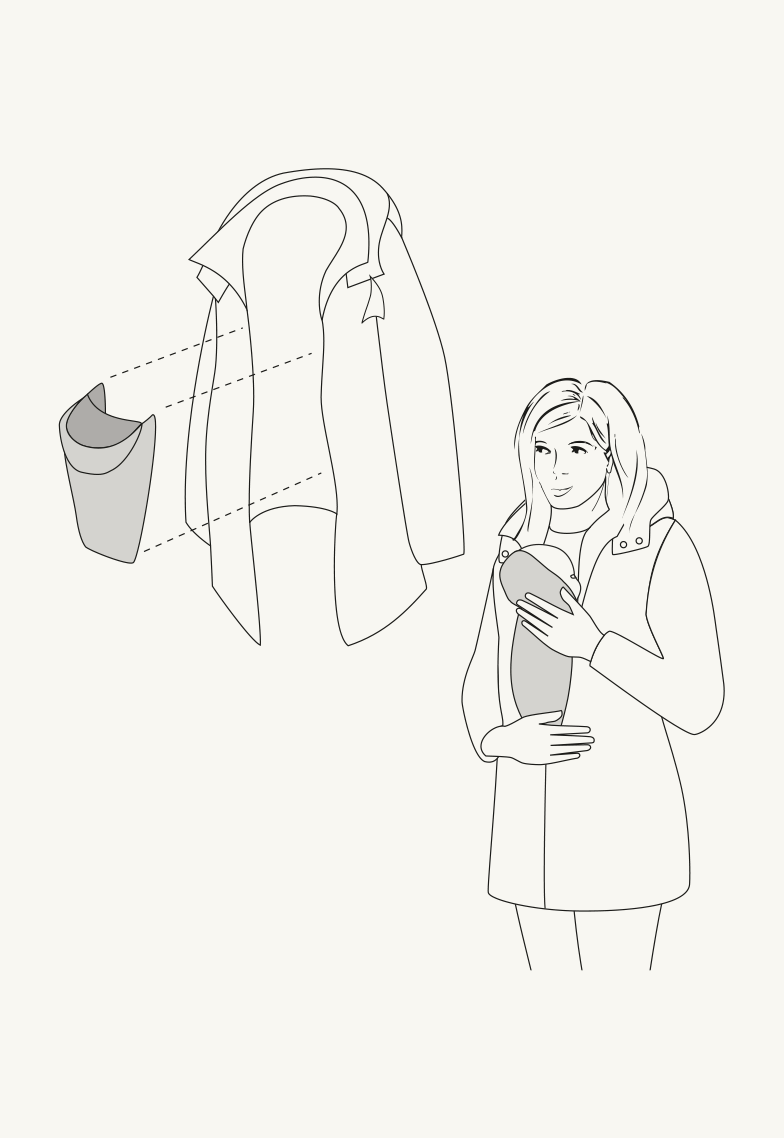 A jacket to hold onto forever
Sustainability and durability are so important to us at C&A. That's why we've designed our jackets so that you can wear them at every stage of mamahood and – in all weather thanks to their water-repellent properties. We also have a line of maternity jackets made from sustainable materials such as recycled PES.
Tips for staying comfortable in the second trimester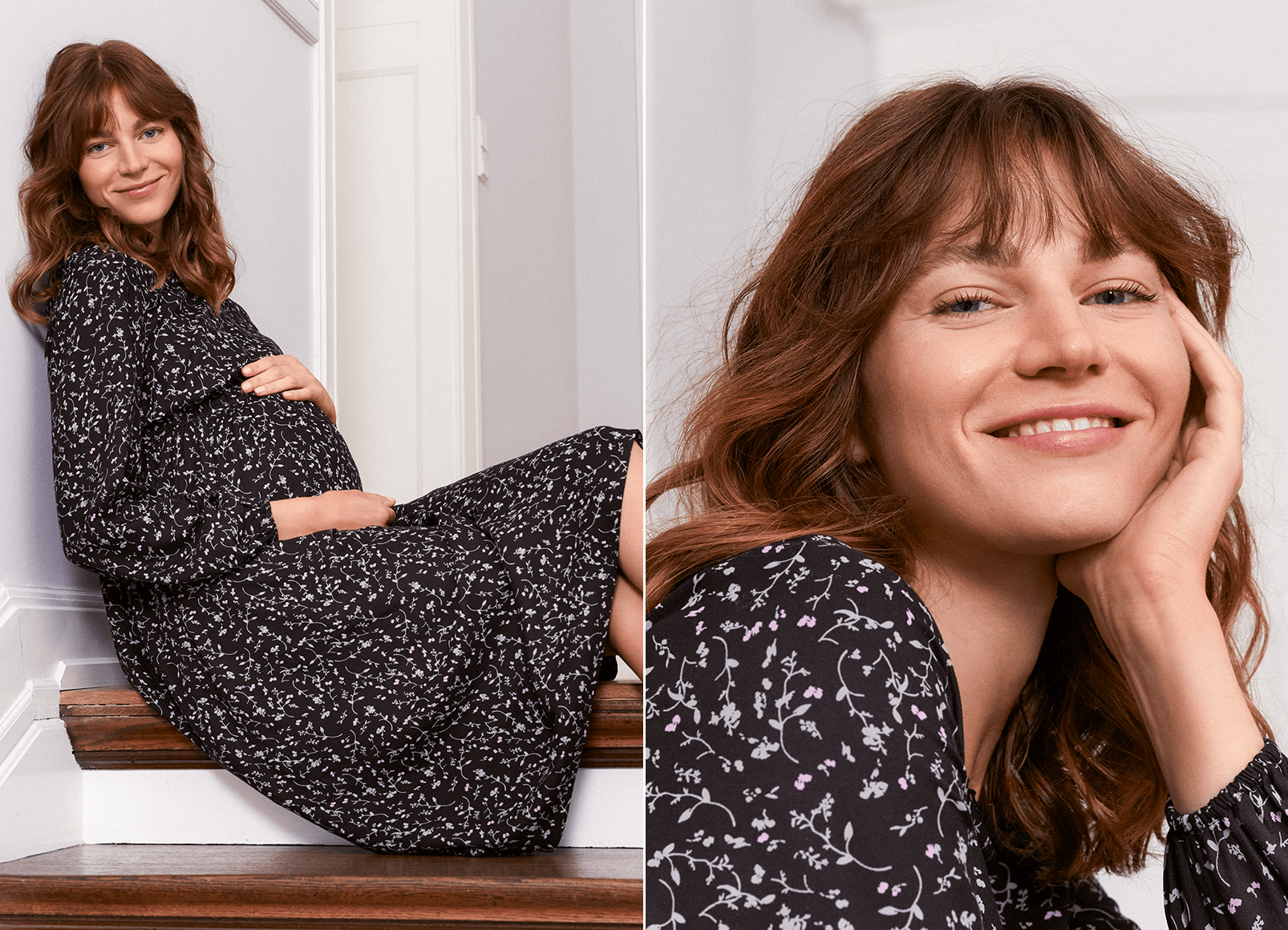 Second semester = Holiday time
Many mothers are full of energy in the second trimester. Your body is finally getting used to being pregnant. Early symptoms such as fatigue and nausea have usually subsided by now and your belly isn't too big yet. This is the best time for a holiday. Enjoy your pregnancy to the full and calmly prepare your nest.
Self-care
Growing a tiny foetus takes a toll on your body. Take it easy and give yourself regular breaks. You can allocate a fixed 'me time' every day, for example, by taking the time to unwind, mediate or even doing nothing at all. This will ensure you and your baby are relaxed and in good spirits.
Time for skincare
As your belly grows, it puts a lot of pressure on your skin's elasticity. To support your skin properly as it stretches, get a good pregnancy oil and apply it regularly to your baby bump. Don't be afraid to let your partner rub in the cream – this can help them to help you and also bond with the baby for the first time.