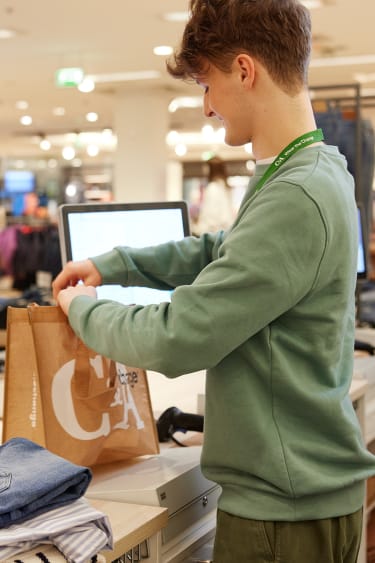 Discover career opportunities in our German stores and office
Our team
Our world revolves around our consumer – as wholehearted fashion enthusiasts, we love to share our passion – and to interact and communicate with each and every customer who enters our stores.
A love for fashion, the anticipating of current trends and offering personalized advice are the key anchor points of our team. No one is closer to the pulse of our existing and potential customers than the colleagues in our stores. We always aim to stay close to our customers, identify and correctly anticipate their needs – from the presentation of our products to helping them to make individual fashion choices. We would be thrilled if you want to become part of our community and look forward to your open-minded spirit and passion for fashion. Help us drive sales by providing an inspiring shopping experience.
stores in 17 European countries with more than two million customers daily.
Join us!
Dedicated, happy co-workers are the key to our success. Have a look at what Nelly thinks about her job and opportunities as Sales Assistant at C&A.
We are consumer obsessed!
Join our store team: greet our customers on the shop floor and advise them on topics like styling tips and sizing options. Of course, you are aware of online and offline promotions and secure smooth operations in the store. It doesn't stop there: choose one of the various career paths we offer and seize the opportunity to become a Team Lead or a Store Manager – or start as a Visual Merchandiser to ensure an attractive, sales-promoting, and inspiring presentation of our products and mannequins. Train your co-workers in visual merchandise standards and take commercial actions – like changing the window display according to weather conditions – we are excited to learn about your ideas!
Join our international team to make sure C&A stores are places where people are inspired – and represent our brand while making a real difference for our customers.
The future offers countless opportunities – we do not only want to benefit from them but also be involved in shaping them!
The future looks like you
Praise, criticism, proposals for change – no matter what our co-workers are currently working on, our leaders are encouraged to listen.
New ideas are always welcome. We openly discuss suggestions without following rigid hierarchical structures and try out new ways of doing things.
We are happy to be part of the fast moving fashion world and are proud when our customers go home well dressed and pleased.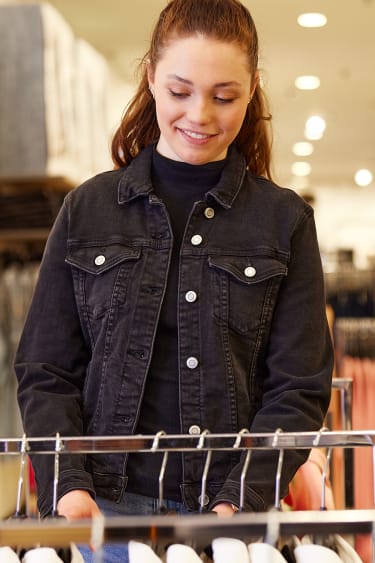 Let's co-create the

f

u

t

u

r

e

!